As one of the most anticipated events in the industry, the IBIE is a must attend and our booth is always a popular destination for attendees. We've showcased at IBIE in the past, but this was our first year showcasing as Casasanta (formerly LC Bakery). Our new name brings the family name to the forefront and honors our heritage. We were so overwhelmed with the positive response to our new brand and products at the show.
New to the industry?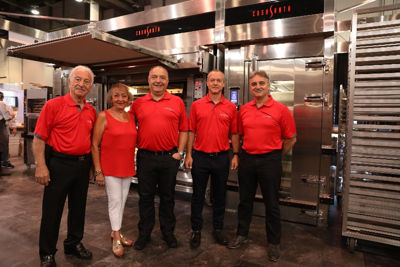 The International Baking Industry Expo (IBIE) is the global grain-based food industry's largest, most important trade event in the Western Hemisphere. It only happens every three years, so it is an exciting time for everyone who has a role in the industry to come together to experience the newest industry innovations, participate in cutting-edge conference sessions and demos, and build relationships.
We always look forward to presenting our products to our customers and this year we were happy to kick-off this exciting new chapter for our company at IBIE and can't wait for the next show in 2022!
They say "Whatever happens in Vegas stays in Vegas", but we're giving you a look behind the scenes of our time at IBIE 2019.